Thanksgiving Leftovers Cat Treats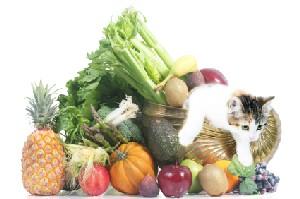 If you have some Thanksgiving leftovers this year, you can whip up a batch of delicious cat treats from the leftover turkey. You can even give the treats as gifts to the special kitties in your life.
Thanksgiving Leftovers
Have you ever wondered what to do with all those dark meat turkey leftovers that no one seems to want? Here is the perfect solution.
Thanksgiving around my house is hectic to say the least. My biggest challenge is trying to find a turkey with enough white meat for my family to enjoy. None of us likes the dark meat on the turkey. I am always left with way too much dark meat, which I can never seem to get rid of.
Now my dogs would love to eat it for me, and could probably take care of the leftovers in one quick sitting, but over-spoiling them has never been my thing. So, I came up with an ingenious way to give away the excess dark meat as gifts to my friends with cats. This week I present you with a fun, very easy treat recipe for your favorite cat or kitten.
Recipe for Thanksgiving Turkey Nibblers
Turning leftover meats into treats for your pets is a great way to avoid waste and treat your cat to an especially tasty and healthy snack.
You can create these treats using a dehydrator if you happen to have one. Simply adjust the drying time to suit your unit. However, you can still make really terrific jerky treats using a conventional oven. The key to success lies in keeping a close eye on the meat during the process.
Ingredients
12 thinly sliced strips of dark turkey meat
Directions:
Pre-heat oven to 300 degrees.
Spray a cookie sheet with non-stick spray.
Remove any fat and skin from the turkey meat.
With a very sharp knife, cut turkey into ½ to 1 inch slices.
Place turkey strips on a baking sheet in a 300 degree oven, for about three hours. This is something you will want to keep an eye on so the meat doesn't char or burn. We are making jerky, so you basically just want the meat to dry, and this will result in some natural shrinkage.
After about 2 ½ to 3 hours, turn your oven off, leaving the turkey inside.
The turkey will continue to dry as the oven cools. I like to let the strips remain in the oven anywhere from six to eight hours until they are completely dry and cool.
After cooling, you should place the strips in an air-tight container. You can keep them fresh even longer by placing the container in your freezer and just pulling out treats as you need them.
Conclusion
So there you have it- a tasty new recipe that makes wonderful treats you can give to your own pets, as well as pass along to your friends. You can use this recipe for holiday gift giving, Kitty birthday presents or anytime you want to make a goodwill gesture. Thanksgiving Turkey Nibblers are always sure to get a warm reception.
Happy Thanksgiving!
"Remember the animals in your life are not just your pets they're your friends" WNR
Previous Tips